For those looking for an update on the Perth Metro aerial capture (RGB @10cm), this commenced on the 5th of August.
Successful completion of the Southern Block has been captured (Purple & Blue flight lines).
A great start on the Northern Block has been undertaken with just over 50% completed.
The Central block is also sitting at just over 50% completed.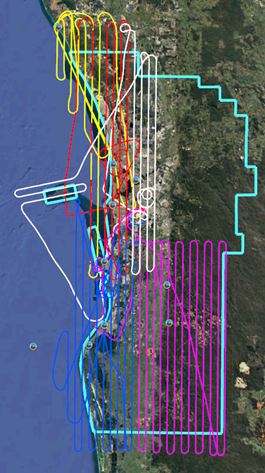 Currently the weather is holding, although the remaining area (the southern portion) we are hoping completion for capture by mid-late September.
Assuming the weather holds, we estimate the mosaic should be available in November via SLIP imagery services or to purchase single images please use the Landgate Map viewer Plus platform.